Wolf Lane Distillery's Team
MEET
The alpha wolves
From their very first visit, the laid-back island-lifestyle of tropical Cairns cast its spell on Darren Barber and Sam Kennis. The move from Sydney was quickly made and the region's first real taste of small bar culture arrived with them.
The entrepreneurially-minded mates saw a glaring gap in the local market for the sort of cutting-edge venues they enjoyed in Sydney. Over a few rounds of sunset cocktails, their passion for bringing small bar vibes to Far North Queensland took shape, and the Wolf Pack came into being.
With vast experience between them, down to the very bones of hospitality, their portfolio of award-winning watering holes has continued to grow under the banner of The Hospo Group. But where the real magic happens is at Wolf Lane Distillery, established in 2019 to raise the bar on cocktails all over Far North Queensland. 
The inspiration - to create spellbinding spirits with the distinctive flavours of their beloved place in paradise. Barber and Kennis are all about building community with surrounding small farms, family-run plantations and artisan roasters, for sourcing the tropical fruits, rainforest botanicals, single origin coffee and vanilla beans that put a true taste of tropical Cairns into their exotic range of gins and liqueurs.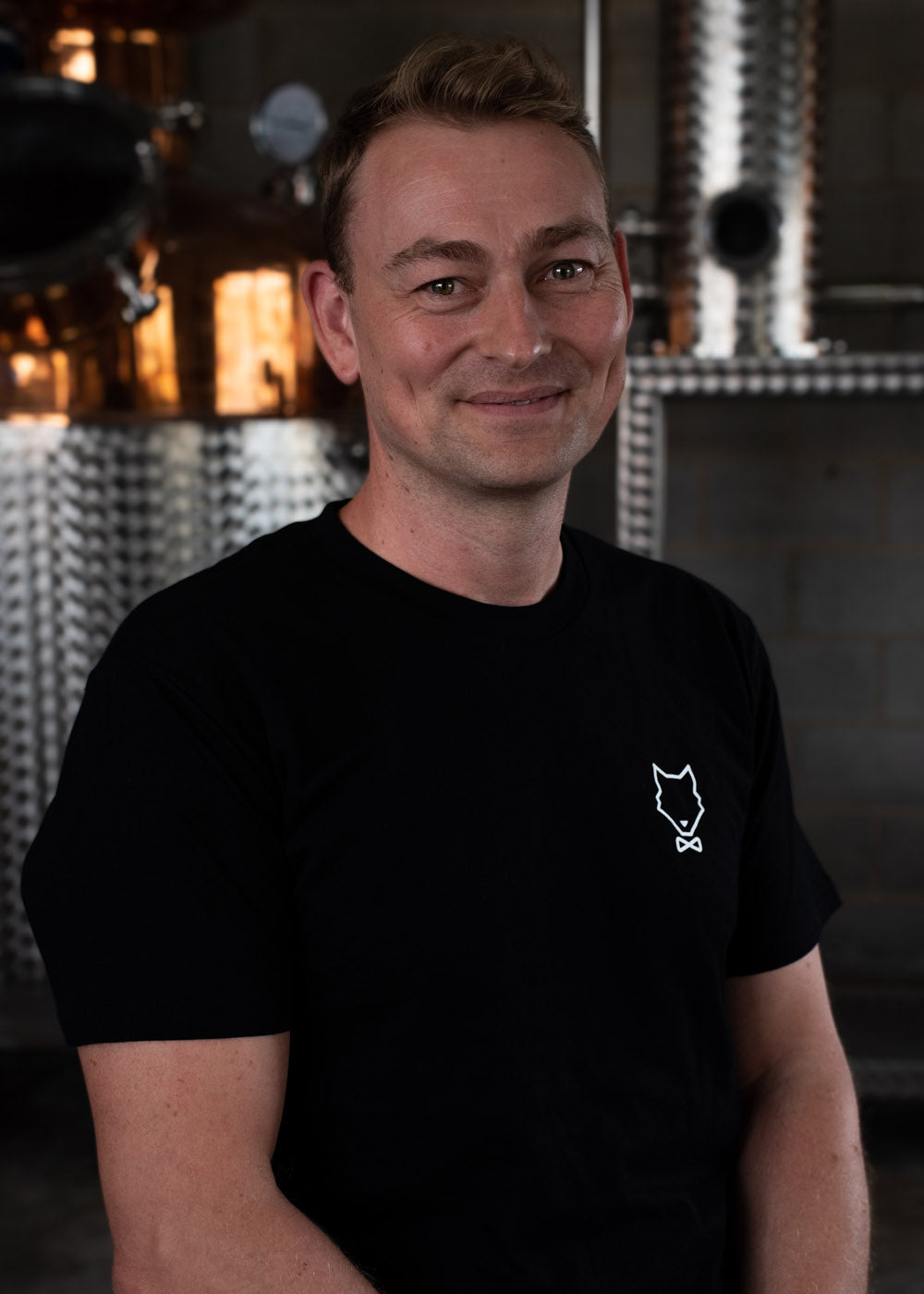 Darren Barber
GROUP DIRECTOR
Meet Darren, our Group Director and CFO. Our money man and also looking after all things operational! In his past life, he was a panel beater in Sydney before opening his first business at 23. He's got 18 years of experience running successful small businesses.
Moving to Cairns in 2014, he was part of the three founders that started the small bar scene in Cairns, which has now grown to become the Hospo Group.
When it comes to fun and relaxation, he likes to spend time with his family at the beach, hitting the Mountain Bike trails and finishing the day off with a Tropical Gin Sour.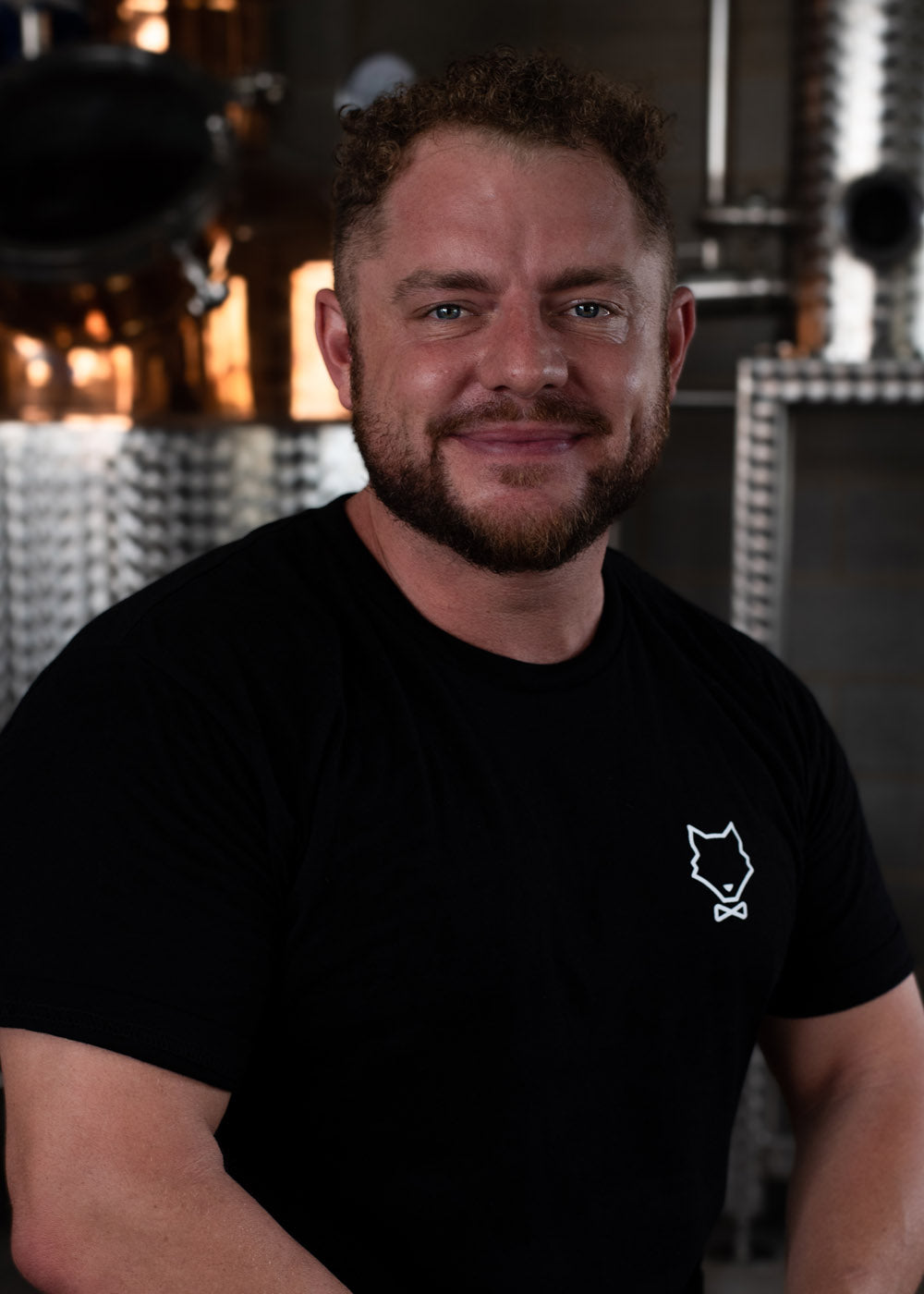 Sam Kennis
CO-FOUNDER
Bartender since 18, Sam has shaken cocktails all around the World. Finally, he came back home and became one of Wolf Lane Distillery's co-founders. He travels all around Australia to spread the brand's word. He is passionate about making connections and bringing FNQ its fair share of fun. He initiates and coordinates our important events and collaborates with festivals and venues.
On the weekends, when he is not behind a pop-up bar 1000 km from home, he is out there exploring FNQ's hikes and waterfalls. Don't be fooled by this jet setter's outside adventures; behind closed doors is a genuine heart for giving back as he spent several summers running camps in Canada for disadvantaged kids when he was even 18.
You will see our Sam mixing up cocktails in most of our cocktail-making tutorials.
Further into the wolf pack's den
Discover our passionate and multi-cultural team. What they all have in common? The desire to make Far North Queensland's products shine!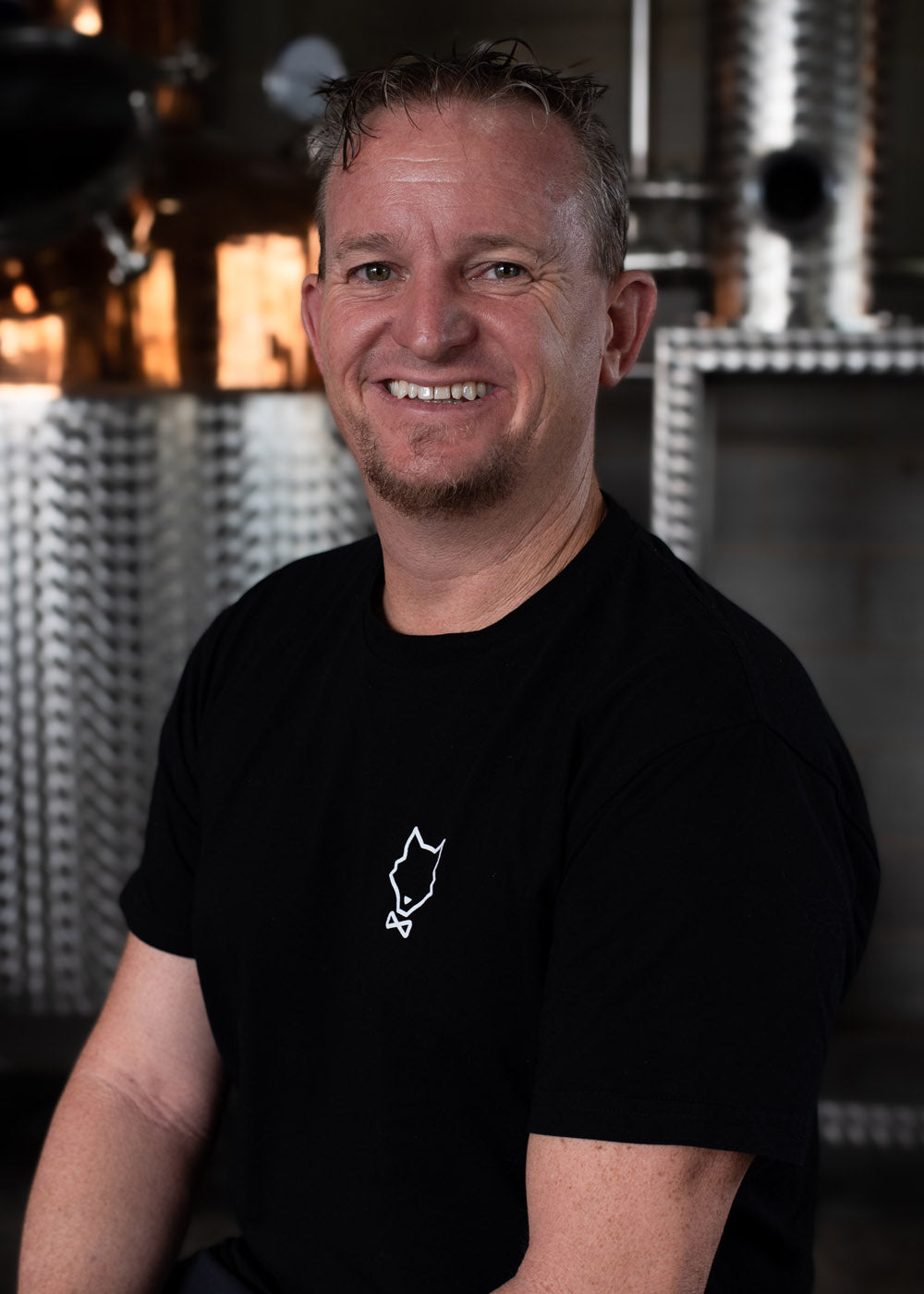 Greg Bowater
GENERAL MANAGER
Meet our Wolf Lane Distillery Manager, Greg! With a background of 16 years as a bartender and 14 years in Liquor sales, there's no doubt that Greg propelled our business forward, dealing with retailers and venues around Australia. One of his favourite drinks is a Southside made with Wolf Lane Distillery Navy Gin, that he loves drinking while eating tacos.
Greg has a wild sense of adventure and loves taking new challenges. His favourite thing to do in FNQ is mountain biking at Smithfield Mountain Bike Trails. He has also been a diver for years. A fun fact? In his past life, he once fell asleep during a dive, feeling too comfy in the warm waters of Queensland.
Andrew Pare
GROUP BAR OPERATIONS MANAGER
Andrew is our Group Operations Manager and has over 20 years of experience in hospitality/bartending in Canada and Australia. 
Salmon sashimi is his culinary obsession - he'd eat it for breakfast, lunch and dinner if given the chance!
For him, living the dream in FNQ is diving the reef, hiking waterfalls, fishing on the beach while sipping on a Wolf Lane's Tropical Mango Seltzer.
Stephanie Ager
SALES REPRESENTATIVE
Stephanie is the newest member of the sales dream team. She is a hard-working sales rep with a background in bars. Her mission is to be our local bars and venues' bestie! Not hard when you are friendly like her. Stephanie fell deeply for this corner of paradise thanks to its stunning beaches.
When not working or enjoying a dip in the sea, you can find her indulging in craft gins & wines as well as comfort food like pasta.
Our Steph likes taking on new challenges, she has a little sign-writing business on the side. How cool is that!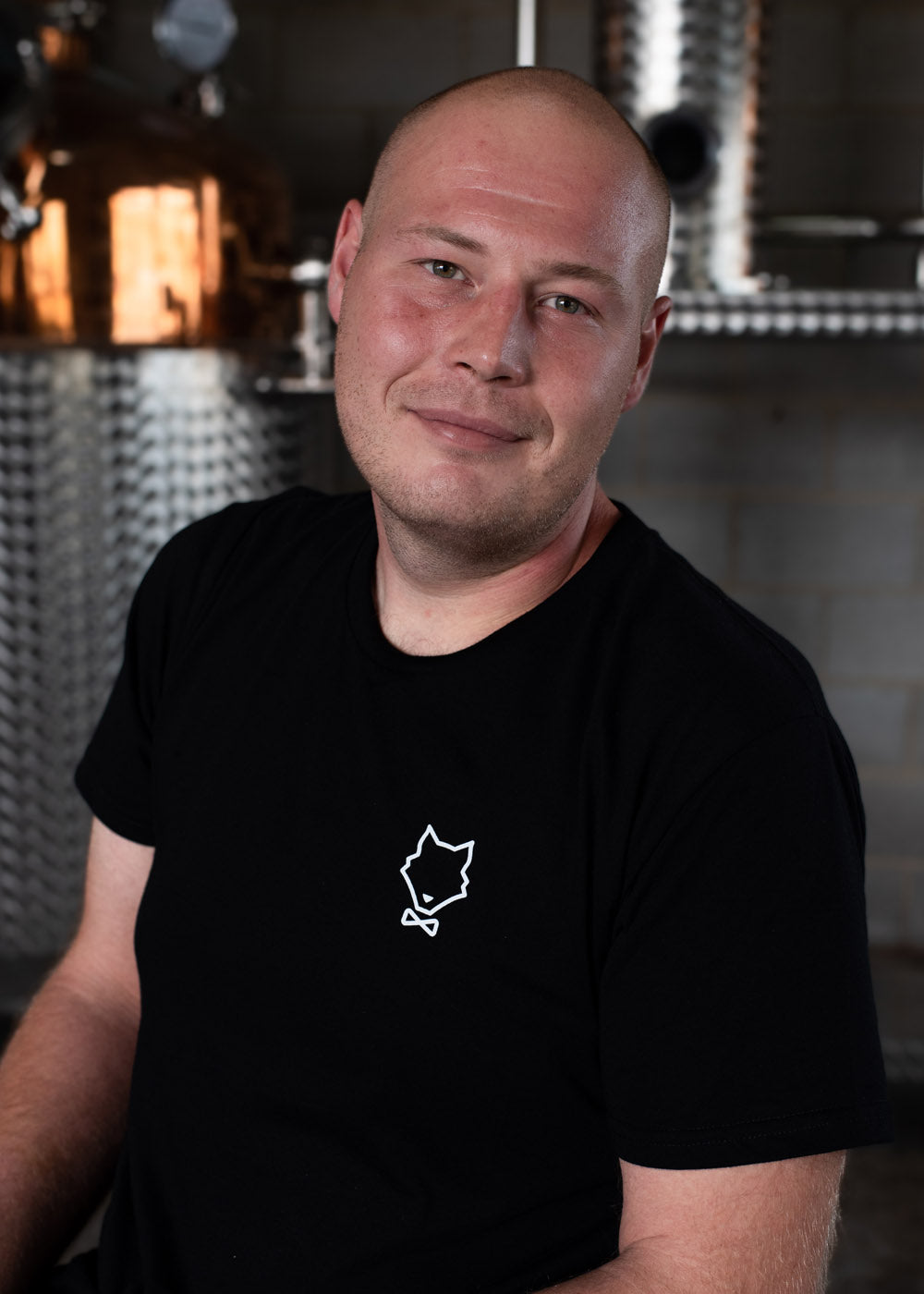 Rory Bayliss
HEAD DISTILLER
His passion? Saying he likes to cook would not be fair. He likes drawing people into culinary journeys, and that's what he does with our gins and liqueurs!
His go-to tipple? A Navy Strength Gin & Soda garnished perfectly with one wedge of grapefruit alongside some rich oysters on the side! When he isn't in "the kitchen", so to speak, working on some new recipes to blow people's minds, he loves to explore FNQ's surroundings to uncover new products and flavours for creative dishes. 
A fun fact about him is that he has been anointed in 50 year old whiskey by one of Islay's Master Distillers. How's that for a distiller?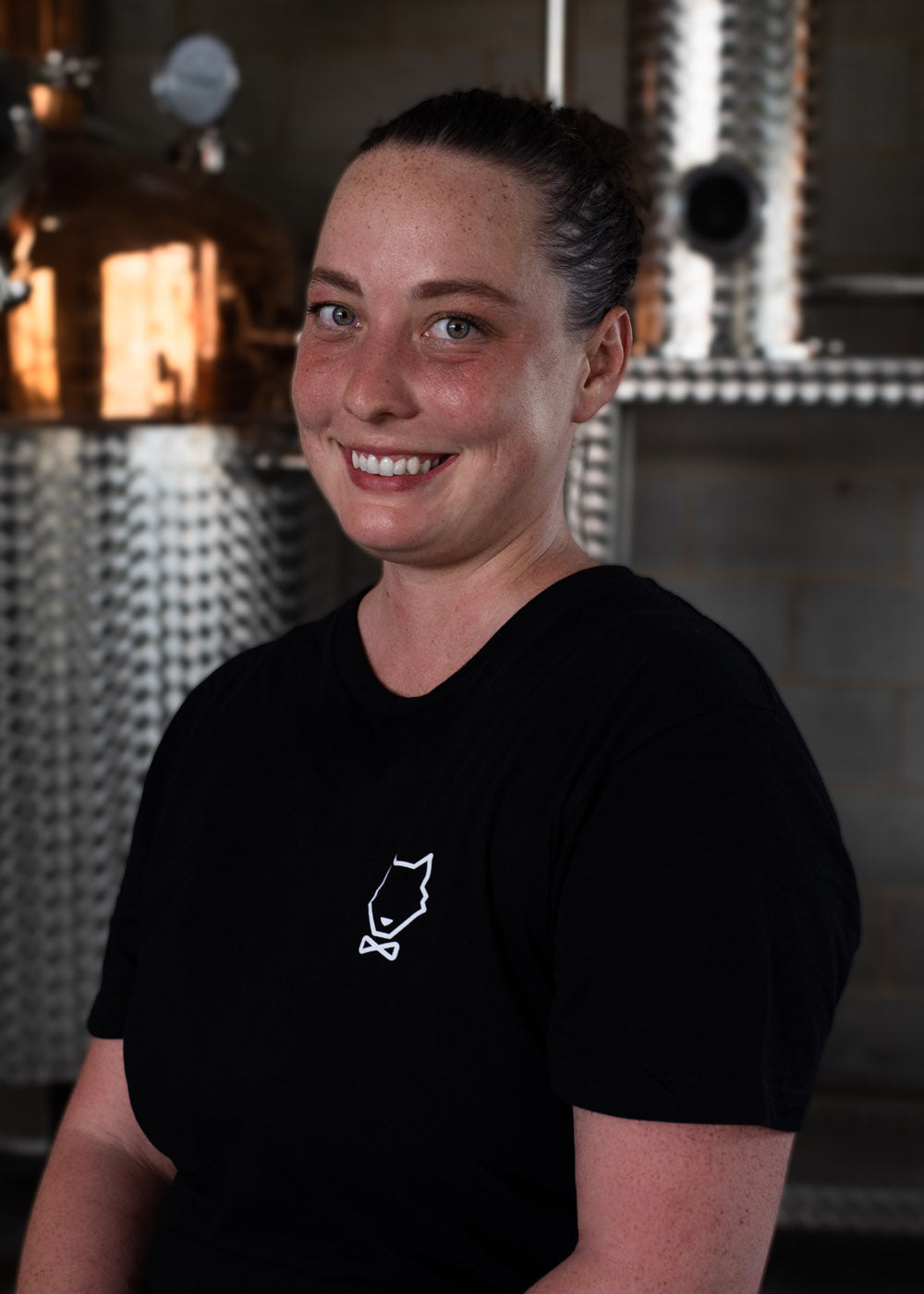 Hannah Creswell
DISTRIBUTION MANAGER
Hannah looks after all things warehouse and distribution, making sure you receive our delicious products home. Her hospitality background and enthusiasm for great gin have made her an invaluable part of the team.
In her downtime, she can be found tending to her garden filled with fruits and vegetables or relaxing over tacos paired with a Southside tipple - yum! Hannah always knows what's needed ahead of any crisis so you'll never have to worry if there's ever an impending zombie apocalypse; rest assured that she won't let us miss out on preparation!
Nick Robinson
GRAPHIC DESIGNER
Our Graphic Designer Nick is the brain and the hand behind the wolf. With multiple years of experience in illustration and just the right amount of artistic craziness, he is the creative flair behind our tropical spirits.
While drawing our wolf-headed humanoids and designing everything for Wolf Lane Distillery, Nick loves sipping on some zesty lemon myrtle iced tea with a simple syrup and fresh mint twist. There's no doubt that this creative soul enjoys the finer things in life!
Comfort food? You guessed it - crispy masala dosa. When he's not flexing his artistic muscle, you can find him enjoying nature at its best under any of Far North Queensland's stunning waterfalls. Did we mention our designer has an identical twin who is also into design!