Navy Strength Gin Cocktails
Get inspired with our top-notch cocktails and give a modern spin to your drinks. Check out our best cocktail recipes using Wolf Lane's Navy Strength Gin. These creative drinks are sure to wow your guests at your next shindig!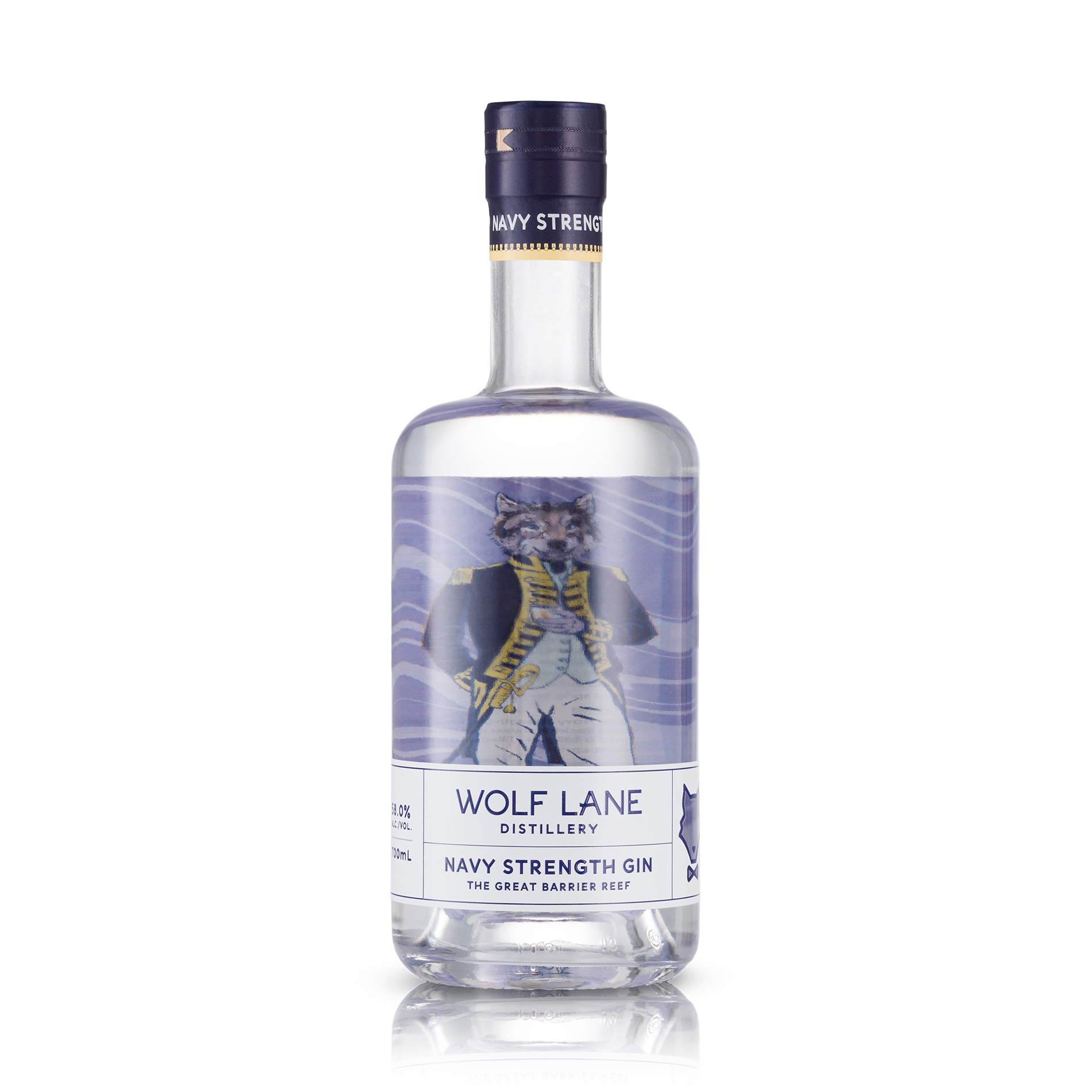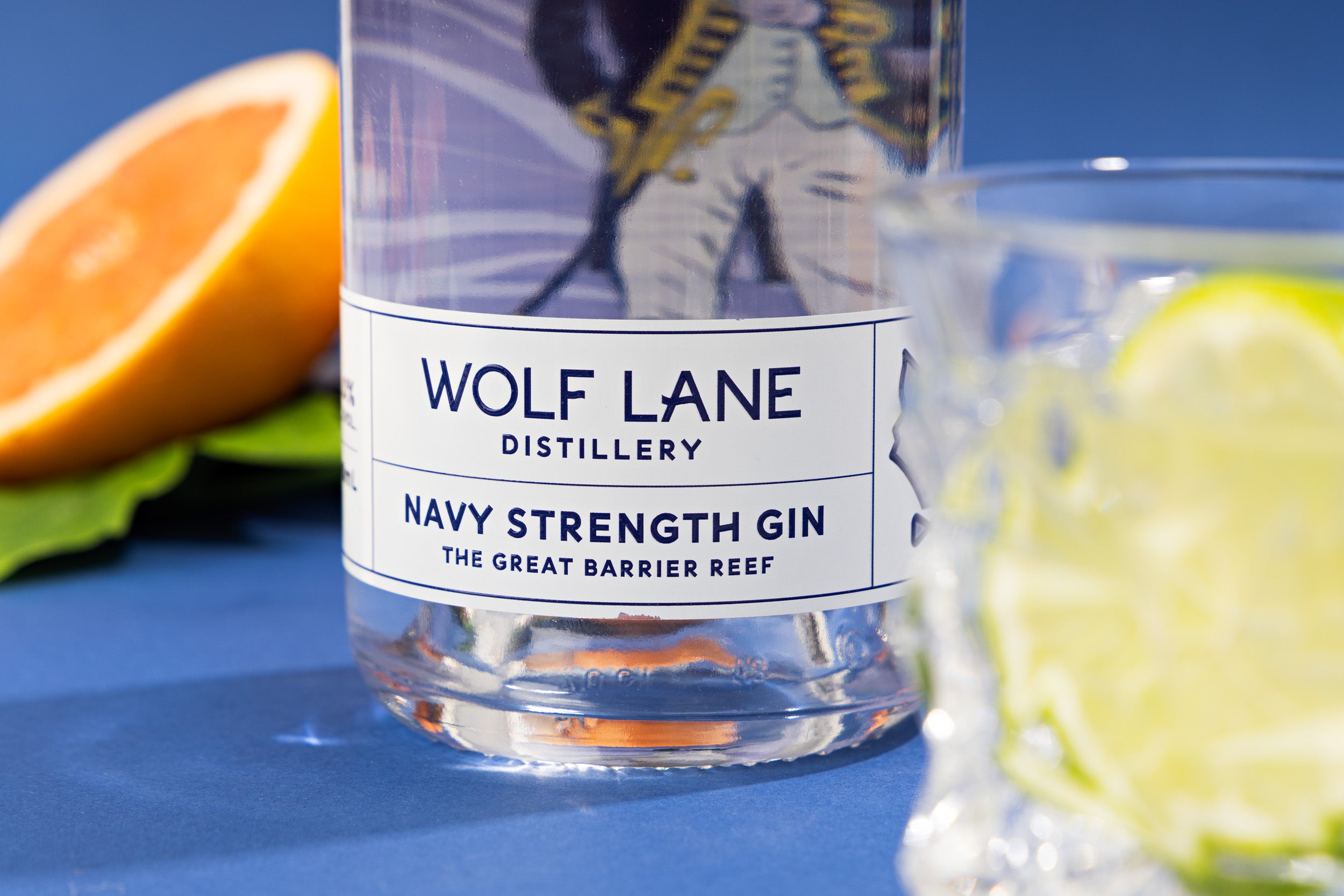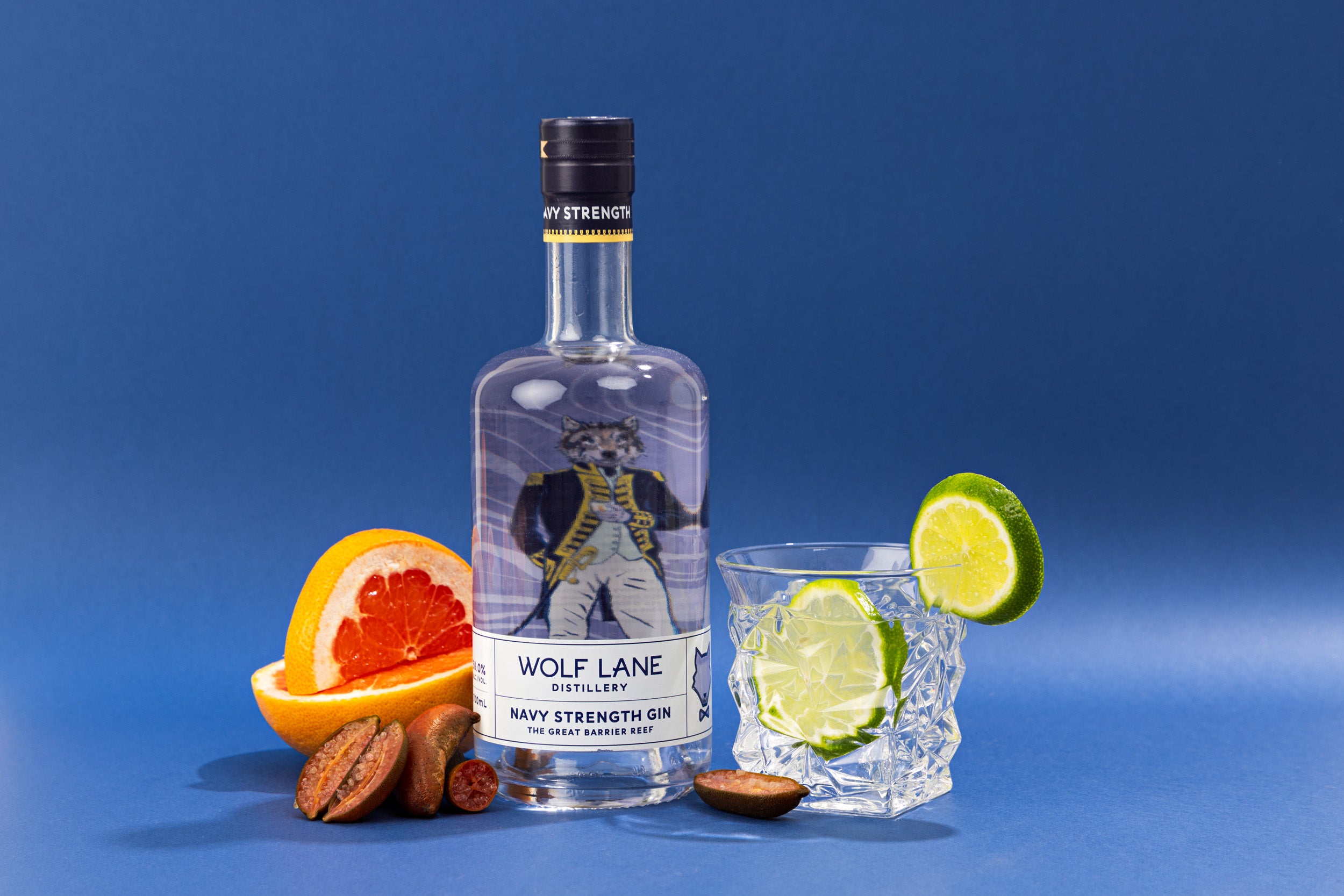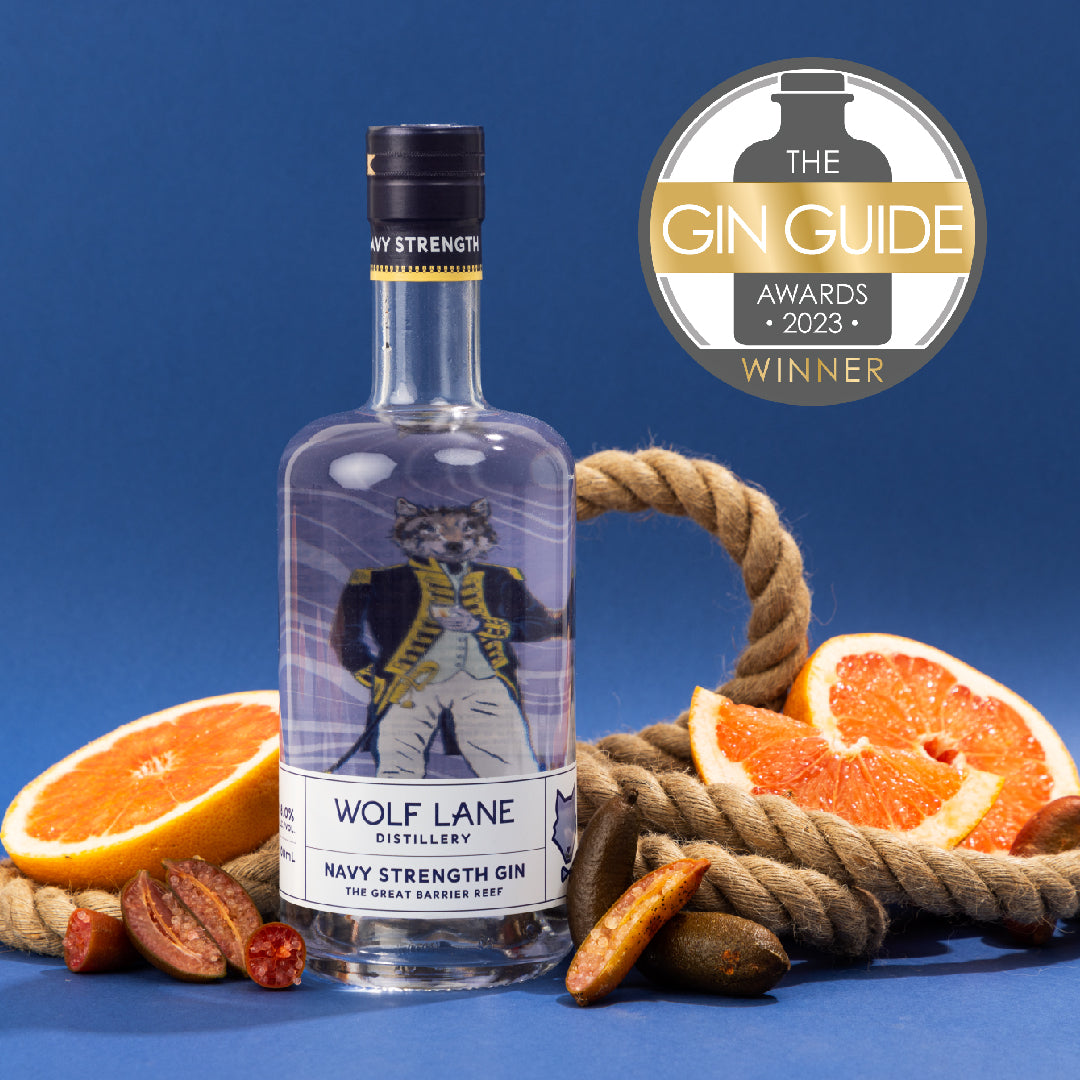 ---
What's strong, smooth and makes a great G&T?
With our distillery on the doorstep of the Pacific Ocean, it would have been remiss of us not to create a Navy Strength gin. Coming in at 116 proof (58% to you landlubbers), Wolf Lane Navy Strength packs all the punch of a drunken sailor with heavy juniper and finger lime but goes down as smooth as silk as you enjoy the flavours of fresh grapefruit and macadamia.
We think it's the perfect way to end the day and has a bit of a cult following among our Wolf Pack. Wolf Lane Navy Strength should definitely be on your radar if you're a keen G&T drinker or enjoy sipping your tipples over ice. 
Our Navy Strength Gin is a winner in its category in the Gin Guide Awards 2023.
ABV / 58%